Being successful in climbing Mount Kenya is all about preparation. Preparation isn't limited to buying the necessary supplies and readying your body for the climb though. Picking the right time to make your journey is also involved in the preparation process.
Peak Times
It's true; trips to the peak of Mount Kenya are available all year round. There are certain times when the experience is much better because of the smallest differences. For example, the weather is at its most tolerant during the months of Jan-Feb and July-October.
During these times, the rain won't become your problem as the rainy season comes after these months. However, you can still experience a bit of rain during these months though. This allows you to experience the beauty of Mount Kenya.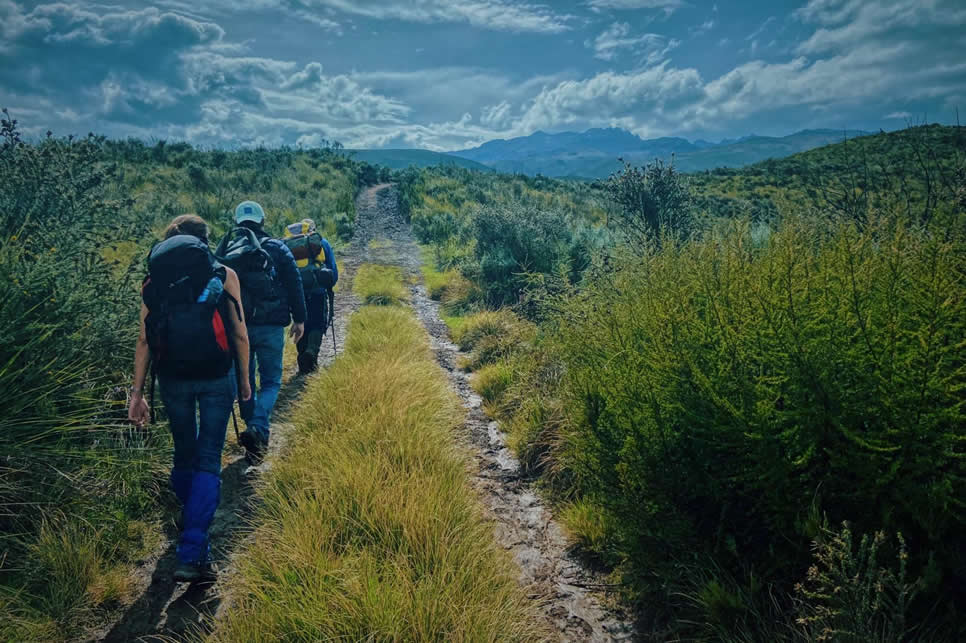 Choose the Best Route
Before you resolve yourself to reach the peak of the mountain, you should first decide which route you'll take. There are 4 main routes open for aspiring hikers. The burugets, naru moru,sirimon and chogoria. It is upon you to decide on the best trail up and down the mountain.
Train in Advance
If you are wondering about how to train for your Mount Kenya trek, you can use these five steps to become the best version of yourself. Fitness is not as important as the right acclimatization, but it can make things easier and help you on your way to Point Lenana.
Aerobic Fitness:
You best get moving as soon as you have your mindset on your Mt Kenya climb. With the right aerobic fitness, you will have an improved heart rate, healthy muscles, and great lung capacity. Do power walking, running, hiking, trekking, cycling, and/or swimming. Don't worry. you don't need to train for a marathon. One hour, 3 to 4 times a week is plenty of exercises.
Endurance:
When you are comfortable doing exercise a few times a week, you can fire it up by doing some longer sessions. The best thing you can do is walk long distances, at least once a week. If you can hike comfortably for a prolonged time, you are good to go.
Gear:
Don't use your backpack and shoes that you purchased for your Mt Kenya ascent for the first time after your land. Break them in and use this equipment when you are working on points 1 and 2. Altitude: If you can, you can mimic the altitude by hiking and trekking in the hills and mountains. If you do not live in the right area for that, then don't panic. The first two points are the most important.
Know Your Body:
This is perhaps the most important part. If you are questioning your physical capabilities, you should perhaps go see a professional for monitoring. It is important to know your body, so you can notice any warning signs when you are on your way to Point Lenana.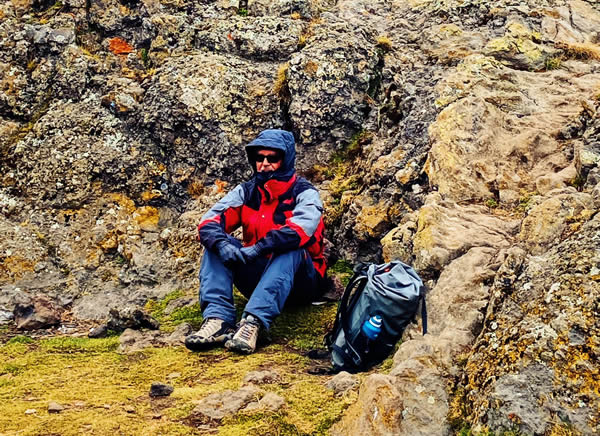 Mountain Climbing Gear
Personal Equipment
Sunglasses or snow goggles (a must)
Water bottle (a must) you can adapt a plastic mineral water bottle into a reliable water bottle.
Purification kits or tablets are highly recommended and can be purchased from any chemist.
Torch or flashlight (a must, especially for pre-dawn hiking).
Walking pole(s) (optional).
Emergency foil blanket (optional).
Trekking Equipment
Rucksack: Big enough to fit all equipment you will need to be carried by a porter.
Day pack: To fit necessities required, while hiking from one point to the other.
Big polyethylene bag: To pack in clothes for protection against wet conditions.
Sleeping bag: Warm and not bulky bags are highly recommended.
Footwear
Walking boots with large grips are especially necessary at high altitudes, lightweight.
4 -8 pairs of woolen warm socks depending on your program. Sometimes you could adapt them as gloves during bad weather.
Clothing
Warm jumpers or woolen long-sleeved shirts.
2-5 depending on the number of days (1 or 2 t-shirts may come in handy).
Water-resistant warm jacket or ordinary heavy jacket doubled up with a raincoat.
Lighter jacket or tracksuit may come in handy during warmer spells.
Strong trousers preferably loose fitting ones.
Water-resistant trousers or leg gaiters if attempting a hike during the rainy season.
1 or 2 pairs of shorts that can be used at lower altitudes during good weather.
Gloves are extremely necessary above 4,000m when attempting a pre-dawn hike.
Mittens or woolen hats to cover the ears against strong winds.
Miscellaneous Items
Small towel, toothbrush, toothpaste, soap, sun cream, toilet paper, petroleum jelly, map and map case, penknife, whistle, compass, and sandals.
Personal Medical Supplies
Carry a medical kit. Some items that you might want to carry yourself would include aspirin, Imodium, laxatives, antibiotics, bandages, malaria tablets, gauze, adhesives, betadine, throat lozenges, eye drops, sunblock, lip balm, moleskin, antihistamine tablets, and cream.
Medical Certificates
Not many people have been to such high altitudes before. Therefore, climbers should have a medical check before attempting to climb Mt Kenya.
Bottom Line
Lack of preparation before you climb the mountain can give you a hectic time climbing the mountain. For that reason, ensure you are physically fit and have all the necessities you need.