Proper equipment is extremely important to the success, enjoyment, comfort and safety of your trip. Please bring the following items for your climb. Porters will carry up to 22 lbs (10Kilogrames) of your personal gear, no more! If you pack by this list, you will meet the weight limit.
Keshi Tours believes that all mountain travel equipment should follow two simple tenets: Lightweight and Functional. Functional equipment determines how warm, dry, and safe you will be, so always choose equipment that is of good quality, is dependable, and is adaptable to a variety of extreme conditions.
Clothing impacts not only your comfort but also your safety. Always be critical of the quality and the proper fit of your clothing.
Cotton clothing must be avoided because it dries very slowly and is a poor insulator when wet. Instead, choose wool or synthetic fabrics that "wick" the sweat and moisture away from your skin.
We recommend a four layer clothing system.
Base Layer – Manages moisture and keeps perspiration away from your skin. (Polypro, capilene, driclime)
Soft Shell- Should be a durable, comfortable, insulating and wind/water resistant layer that breathes well.
Hard Shell – Windproof, waterproof and breathable. (E.g. Gore-Tex, or similar)
Insulating Layer –Should be down-fill or synthetic-fill and fit over all layers. (e.g. down, prim aloft or polarguard)
These four layers are usually sufficient for most people, but if you tend to be colder bring one extra medium-layer that would be ideal for extra warmth around camp, such as a vest.
When deciding what to pack, remember to bring enough clothes and accessories to ensure your safety and comfort, while not over-burdening yourself with items you probably won't use.
Sleeping Gear
4 season sleeping bag and a liner: night-time temperatures can be as low as -10 degrees c so bring a warm bag.
Head and Face
Fleece or wool hat: it must cover the ears
Shade hat: a visor hat with a good brim is essential for protection from the equatorial sun
Bandanas: various uses – cleaning glasses, sun protection when tied around the neck, etc.
Sunglasses or Glacier glasses: essential eye protection whether in the tropics, at high altitudes or by the water.

Upper Body
T-shirts: two t-shirts that will get dirty; Patagonia capilene is best. No cotton.
Long underwear top: one medium weight and one heavyweight long sleeve Patagonia capilene, pull-over is best.
Fleece or soft shell Jacket: This is what you will be wearing while hiking at higher altitudes or while around at camps at lower altitude. These jackets should be full-zip and accessible.
Down or Synthetic Jacket: This layer is to keep you warm, especially at those higher altitudes. the Patagonia Puffball Jacket is perfect for this trek.
Fleece Glove: a lightweight glove to use while trekking and hanging around camp
Shell Gloves: A shell system of a fleece liner and waterproof shell that handles cold. Brands such as "OR" make a shell system that can be bought together.
Lower Body
Undergarments: adequate supply for the entire climb
Hiking shorts: one pair of quick-drying shorts; good for hiking at lower elevations on the mountain
Long underwear or tights: These can be worn under heavier layers on colder days or worn by themselves on warmer days, which are why tights are good.
Soft Shell Pants: soft-shell pants are water resistant, yet highly breathable and durable. Great for colder conditions over a pair of long underwear or tights.
Feet
Thin socks: two pair of polypropylene socks to wear under heavy wool socks; help prevent blisters and keep feet dry
Thick socks: two pair of heavy wool or polypropylene socks, medium to heavyweight.
Hiking boots: one pair light to medium weight hiking boots large enough to be comfortable with one thin and one heavy sock. (Use tried and tested boots to avoid blisters and take a good supply of Compeed blister plasters)
Gaiters: one pair of gaiters made of breathable material; keeps dirt and mud out of boots. OR Crocs are great.
Tennis shoes or sandals: to wear in camp after a day of hiking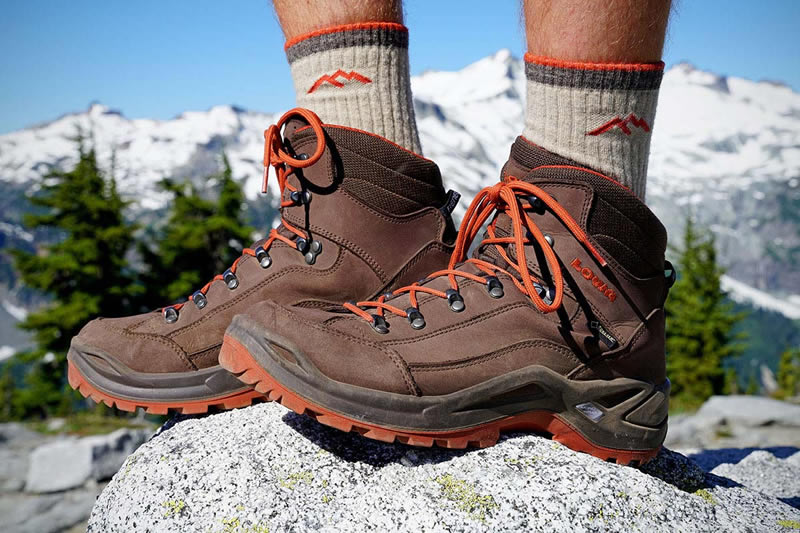 Personal Health
Toiletries: toothbrush and paste, comb, tampons, biodegradable soap (small amt.), etc.
Sunscreen
Lip balm
Ear plugs: to block out snoring and other noise to ensure a good night's sleep Flashlight and/or headlamp: bring extra batteries
Adjustable ski poles
Personal first aid and drug kit
Towel: for wash up in camp
Towelettes: individually wrapped anti-bacterial towels are great for general hygiene
Spare contacts or glasses: contacts can be a problem in dusty conditions; glasses wearers should have a spare set
Umbrella (optional): protection from rain and sun; compact and light weight
Snacks: (optional): if there is something you particularly like to eat while hiking, bring some along. You will be fed well throughout the trip, so this is just something extra.
Plastic sandwich bags: keeps personal items separate and dry
Water
Water bottles
Water treatment tablets
Water flavoring(optional)
 Carrying Gear
Day pack: with padded shoulder straps and waist belt; used for carrying personal gear such as water bottle, extra clothing, snacks, camera, etc. Individual loads will be between 10 and 20 pounds. A climbing pack with a volume between 25-30 liters serves most people needs well.
Large Backpack: gear will be kept it and will be carried by the porters. Limit loads to items on the equipment list. Your large Backpack cannot exceed 22 lbs.
Medium duffel bag: to store your non-mountain gear; this will be stored in our office, to be used after the climb and will be brought to you after the trek.
Baggage tags: makes identifying your bags easy at the airports or hotels
Plastic bags: sleeping bag and clothes will be double-bagged while on the mountain for protection from afternoon rains. Heavy-duty garbage bags work great and can store dirty or wet clothes as well.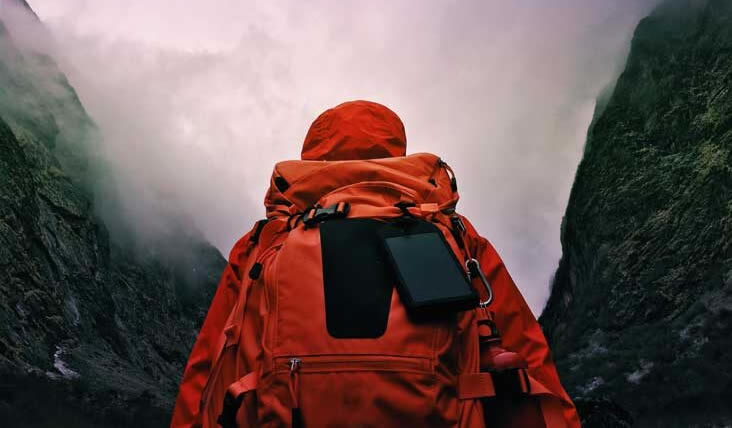 Game Viewing
Binoculars: essential for game-viewing; 7×20 to 10×40 recommended (magnification x field of view) Camera