It is possible to climb Mount Kilimanjaro on a budget, only if one makes adequate preparations. Several factors should be put into consideration while planning like the route to take and the level of services one would prefer.
The Routes
There are seven main Kilimanjaro routes that tourists use to trek the highest mountain in Africa, mainly: Lemosho, Machame, Marangu, Rongai, North Circuit, Shira and Umbwe. There is a descent-only route called the Mweka route.
It is paramount to conduct proper research on the pros and cons of each route, since every route comes with a different experience regarding scenic variety, cost as well as summit success rate.
The Leshomo route departing from the Western side of M.t Kilimanjaro offers spectacular views of gorges and has high summit success rate as well as better acclimatization. Because of its profile, this route can be completed on a seven- or eight-day itinerary.
Apart from offering five diverse climatic zones, the Machame route is a tourist's favorite as its ascent and descent is via different routes. It can however get overcrowded during peak season, and the six-day itinerary isn't recommended for first time climbers as it offers less time for acclimatization.
The Marangu route makes it possible to climb M.t Kilimanjaro on a budget since it's a popular choice for budget operators that lack camping equipment. Though cheaper as compared to other routes (takes five or six days to complete), this route has a low summit success rate due to poor acclimatization.
The only Northern approach route to the summit of M.t Kilimanjaro is via the Rongai route. This route offers a true wilderness experience as tourists are able to spot some large game from a distance at Kenya's Amboseli National Park.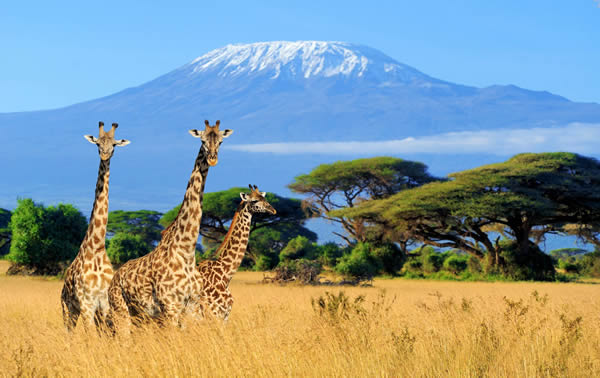 Though the Northern slopes tend to be dryer than the Southern during the wet season, they are considered to be less scenic. The Rongai route has tough summit nights, hence highly likely to induce altitude sickness and the acclimatization opportunities are not as favorable as other Kilimanjaro routes.
The Northern Circuit, the newest and the longest route to the peak, allows for great acclimatization opportunities, and has the highest summit success of any route. Given too it has smaller climbers, chances of seeing wildlife are increased.
Owing to its longer itinerary, this route is less preferable to M.t Kilimanjaro climbers on a budget. It also happens to be among the quieter routes.
Though its scenery is quite impressive, the Shira route begins at a higher altitude and hence poor acclimatization. This route is therefore not recommendable for climbers of Kilimanjaro.
The Umbwe route happens to be the shortest and steepest route up Mount Kilimanjaro. It's also the least used trail, given its poor acclimatization profile.
For climbers of Mount Kilimanjaro on a budget, it is important to know the varying accommodation offered by different tour operators. All Kilimanjaro routes require one to camp except for the Marangu route where climbers stay in large, communal huts.
Another important detail is that longer treks are inevitably pricier than shorter ones as one must pay the crew for extra days plus the extra food. Other details include medical insurance that will cover any medical emergency and travel insurance (preferably one that covers medical insurance, lost or damaged luggage, delayed, cancelled or interrupted travel.)
Kilimanjaro is a non-technical mountain, so it doesn't require any climbing gear like crampons and ropes. One too doesn't have to have any mountaineering training or experience because all trails leading to the summit are simple, hiking trails.
For those climbing M.t Kilimanjaro on a budget, one needs to have the right gear and clothing. This is due to the rocky terrain and cold conditions one encounters as you trek up the summit.
Also, every tour operator provides campers with camping gear which includes tents and chairs. It is however crucial to carry your own medication due to altitude sickness.