Indeed, it's worth it just by fact that it's the highest mountain in Africa. One of our most frequently asked question is, is climbing Mount Kilimanjaro worth it?
On this article, we try to answer this question as honestly as possible. Here are some of the reasons we think you should consider climbing Mount Kilimanjaro.
It's one of the Seven Summits
Mountains classified as the seven summits are those that have the highest peaks on each continent of the world. Conquering these seemingly indomitable peaks is the pinnacle of mountaineering challenges.
As the tallest mountain in Africa, Mt. Kilimanjaro is not only one of the Seven Summits, but it also has the unique title of the world's tallest free-standing mountain. For that reason, climbing this mountain is a unique and record-breaking experience that any avid hiker would love to achieve.
It is Most Accessible
The main reason why Mount Kilimanjaro is considered as the most accessible of the seven summits is because there's no technical climbing involved. You won't need to rely on harnesses, ropes, or other technical equipment you will only need the power of your own two feet.
Thus, as long as you have knowledge of what to experience from the hike and physically fit enough to travel the nearly 40-mile route, then figuratively anyone could do it. Both young and old people claim to have climbed and conquered the mountain.
In 2018, Coaltan Tanner summited Mt. Kilimanjaro at age 6. He was the youngest individual to achieve this impressive feat. Also, in 2019, 89-year-old Anne Lorimor broke the record for the oldest person to climb Kilimanjaro.
Mount Kilimanjaro is geographically remote, yet easy to reach to summit.
There is no limitation to try and look which route you wish to hike Kilimanjaro. Whether is shortest or longest depend on your budget and your capability.
Physical and Mental Fitness
"Is trekking mount Kilimanjaro worth it?" Yes. Mount Kilimanjaro gives you a chance to turn on a new leaf.
This is because it gives you a reason to give up on your previously unhealthy lifestyle. It provides you with a reason to change your diet, and cut off smoking, drinking and over-eating hence a great excuse for you to start an exercise regime.
Fantastic Photography
Simply put, Mount Kilimanjaro is one of the most beautiful spots on the planet. The scenery ranges from the sublime to the spectacular, with skies clear and rugged landscape.
Climb the mountain under a new moon, when the lunar light is at its weakest, and you'll be treated to an absolute spectacle as the stars come out to play. That way, if you love photography, you can capture one of the best photos of the stars.
It's a very unearthly place, at times but it's also always fascinating, and beautiful.
Worlds Strangest Fauna
From high-altitude spiders to a mutilated monkey, Mount Kilimanjaro has it all. The landscape of the mountain is pretty unique, as are some of the animals that call Kilimanjaro their home.
Admittedly, most of it is difficult to see. But just the thought of there being ferocious animals watching you as you climb is a thrill that shouldn't be underestimated.
Climatic Zone
Mount Kilimanjaro has one of the most favorable climates. For that reason this should be one of the answers to your question, "Is climbing Mount Kilimanjaro worth it?"
You will note that Mount Kilimanjaro area is best suited for cultivation. From the farm lands, small villages to the coffee and fruit plantations you will easily notice this as you ascend the mountain.
You will also note the rainforest whereby most wildlife is found. Shrubs and unique flora are also everywhere.
Barren and unique landscapes featuring volcanic rocks in varied shapes and sizes, and also extreme temperatures will be experienced as you climb the mountain.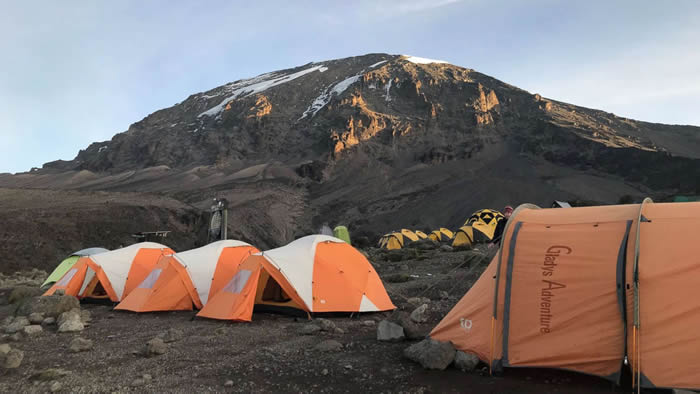 Personal Accomplishment
Everyone has a dream and plan that is in their bucket list. For mountaineering enthusiasts, Mount Kilimanjaro is high on their list.
Most people after reaching the start point of the mountain start wondering if trekking Mount Kilimanjaro is worth it. But others dream to conquer it even before climbing it.
Summitting the mountain is a personal accomplishment we think you should have. After a successful climb, you will have a lifetime worth of memories.
Want to the challenge, check our different Mount Kilimanjaro Offers.